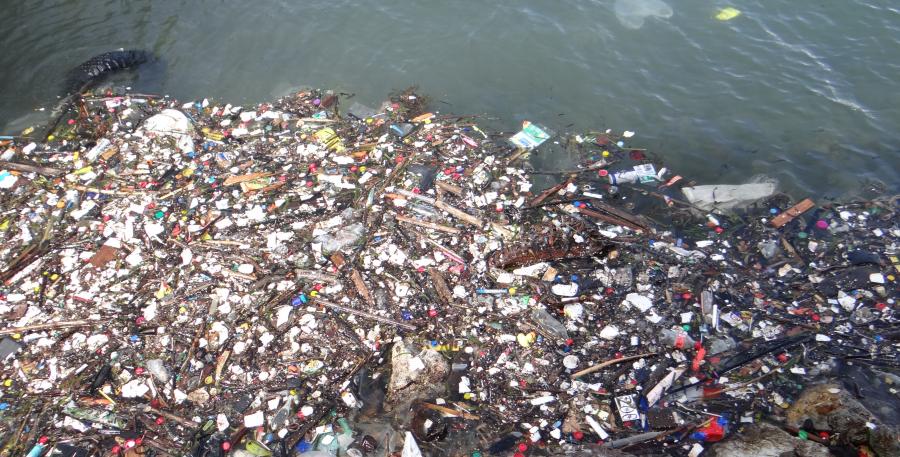 Waste on the beach in Papua New Guinea. Photo Credit: Anthony Talouli/SPREP
The Papua New Guinea Government plans to stop the single use of biodegradable plastic shopping bags by 2019, following the ban's announcement this April.
Hon. John Pundari, Minister of Environment, Conservation and Climate Change, announced the ban, which follows unsatisfactory adherence to a similar one on non-biodegradable plastic bags in 2014.
Studies have found plastic traces in fish, turtles and other marine animals. If the ban is successful, it can reduce both the plastic toxins ingested by these animals and those that seep into the ocean and other water sources in Papua New Guinea.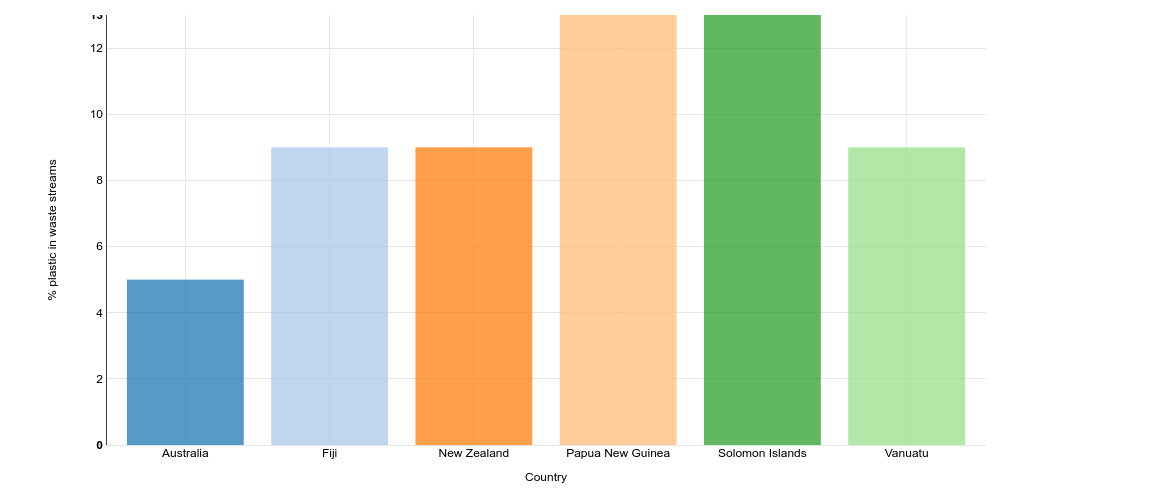 The ban is a continued step in the country's commitment to reducing waste. Papua New Guinea currently produces less than 1 kilogram of waste per person per day, lower than several Pacific Island nations.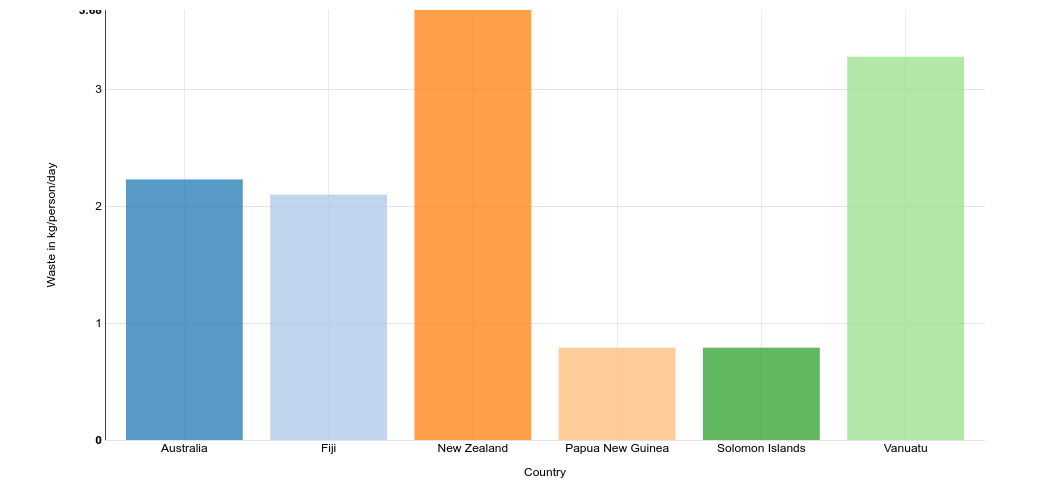 Papua New Guinea has a coastal population of 4,056,325 for all coastal provinces (southern region, Momase region and Islands region) according to the 2011 census.
See full data on waste in Papua New Guinea and other Pacific Island countries.
External Sources
Eco-friendly Bags to be the way Forward for PNG, EMTV Online
PNG imposes full ban on plastic shopping bags, Radio New Zealand
PNG imposes plastic ban, The Fiji Times