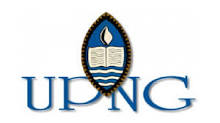 The University of Papua New Guinea is a Premier University established in 1965. It is located Main Campus, Waigani, National Capital District, Medical Campus, Taurama, National Capital District and Open College Campuses, 20 of the 21 Provinces of Papua New Guinea
Schools: Schools of Business and Public Policy, Law, Humanities and Social Sciences, Medicine and Health Sciences, and Natural and Physical Sciences
Open and Flexible learning programs in 20 provinces, and Franchise arrangements
Number of programs currently on offer: 103
Enrolment per year: 11-12 thousand students
Average graduates per year: 1,500
Origins of students: Papua New Guineans, South Pacific Islanders, Asians, Africans, and Europeans.
Setting the UPNG Group allows academia to upload data / information that is relevant to SOE, MEA and SDG reporting.